18 Fast and Filling Recipes That Won't Stress You Out
Work with what you've got.
Sun-Dried Tomato and Basil Pasta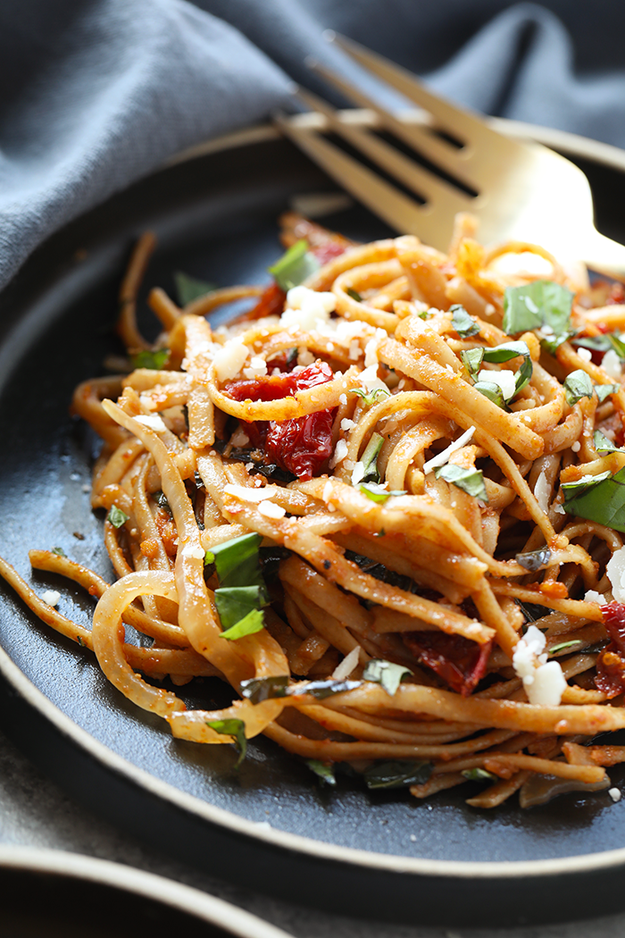 Keep a jar of sun-dried tomatoes in the pantry and whip them out to make this foolproof pasta dish. The recipe calls for almond or coconut milk, but you can really use whatever nut or regular milk you have in the fridge. Get the recipe.
Fit Foodie Finds / Via fitfoodiefinds.com
Spanish Chickpea Stew
If you have a box of rice, a can of chickpeas, and a can of diced tomatoes, you're half way to dinner. Get the recipe.
Lazy Cat Kitchen / Via lazycatkitchen.com
Chickpea Salad Sandwich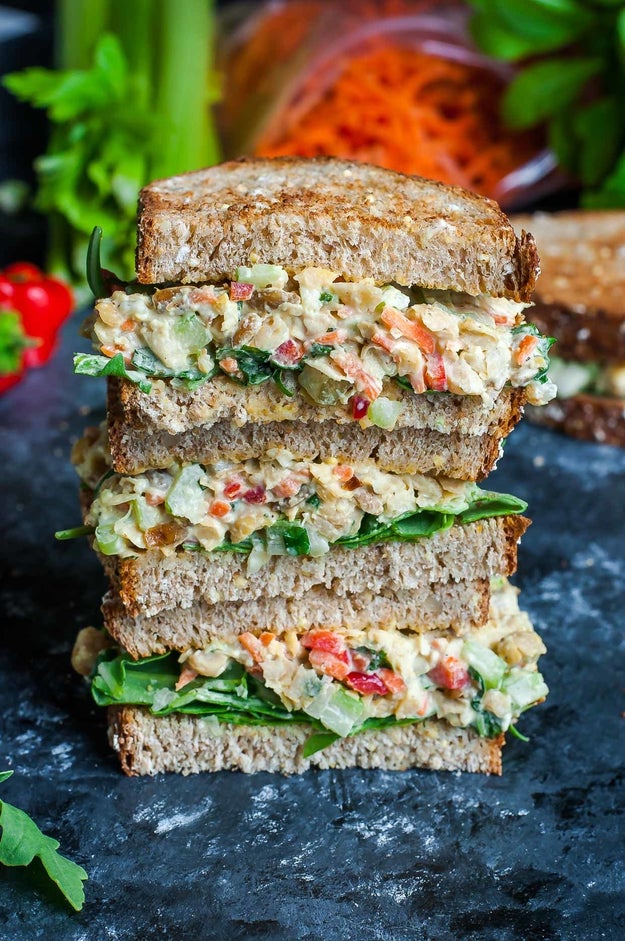 Sometimes, you just crave a good old fashioned sandwich. This mashed chickpea filling is made with mayo, mustard, salt, and pepper, and you can dress it up with any veggies you have sitting in the fridge. Get the recipe.
Peas and Crayons / Via peasandcrayons.com
Cozy Pasta Parmesan Soup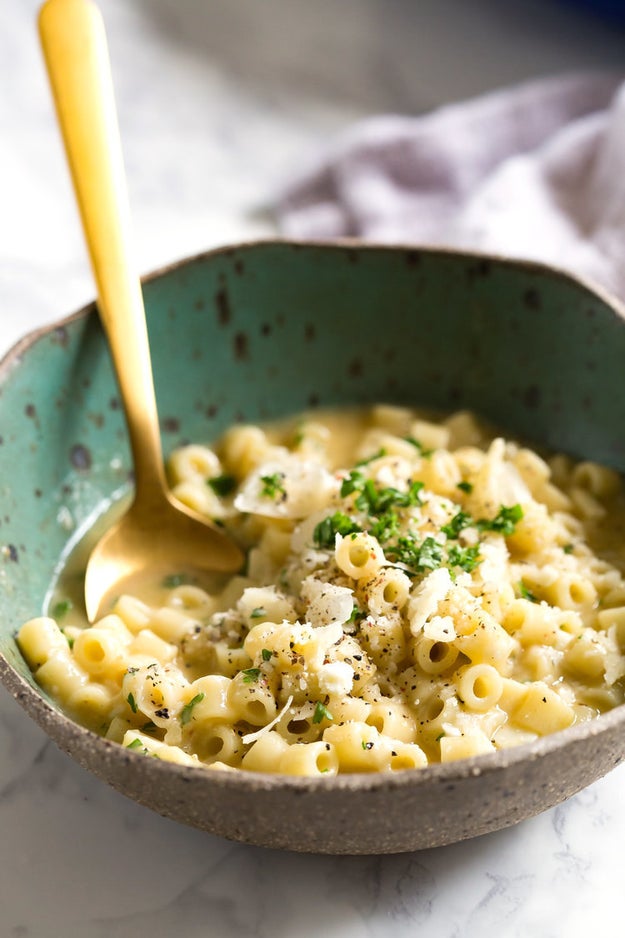 It's like mac and cheese, except fancier. All you need to make this comforting soup is pasta, butter, chicken broth, parmesan, and salt and pepper. Get the recipe.
Cheeky Kitchen / Via cheekykitchen.com
Healthy Liv / Via healthy-liv.com
Single Serve Microwave Shakshuka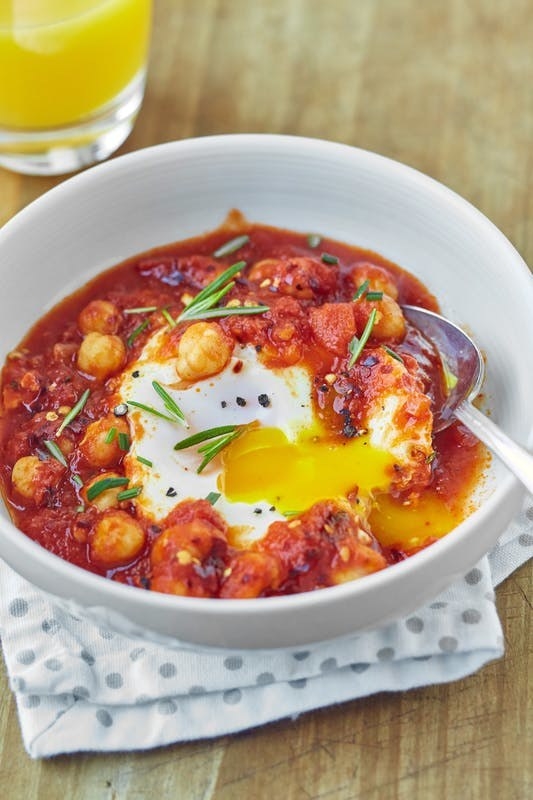 Canned tomatoes, chickpeas, and eggs goes quite a long way in this microwaveable dinner for one. Get the recipe.
Lauren Volo via The Kitchen / Via thekitchn.com
Creamy Tomato Shells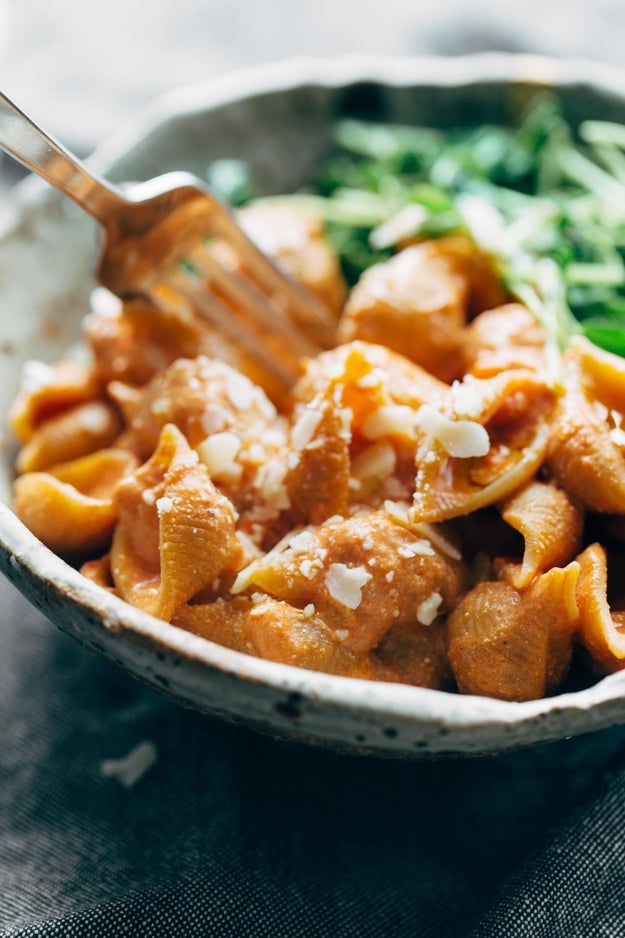 You can make a delicious and effortless homemade cashew milk with nuts, water, salt, and garlic. Add it to marinara sauce for extra creamy pasta. Get the recipe.
Pinch of Yum / Via pinchofyum.com
Pasta Salad with Pesto and Peas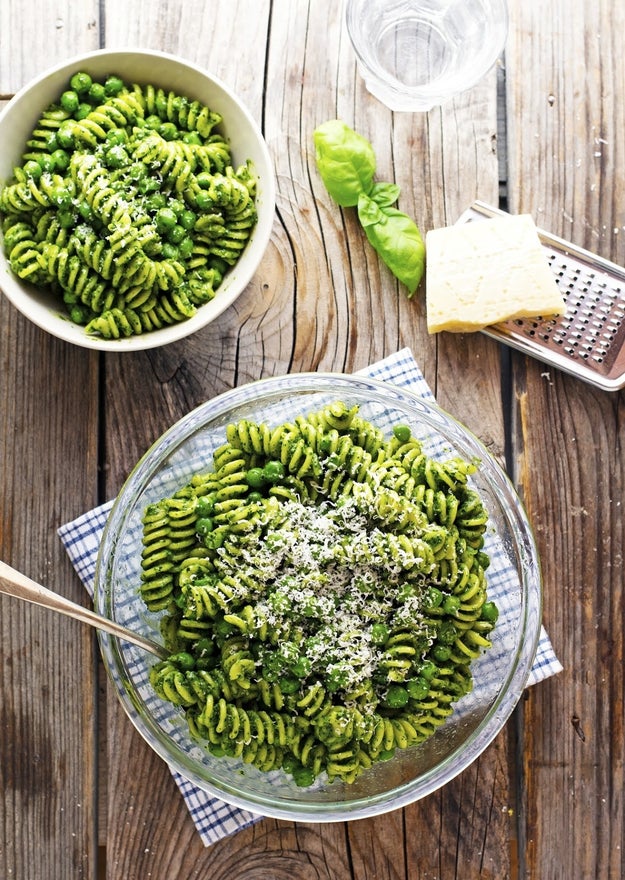 Reason #1 why you should always have a jar of pesto sitting around: This nutty, cheesy pasta dish. Get the recipe.
The Iron You / Via theironyou.com
Spicy White Bean and Tomato Skillet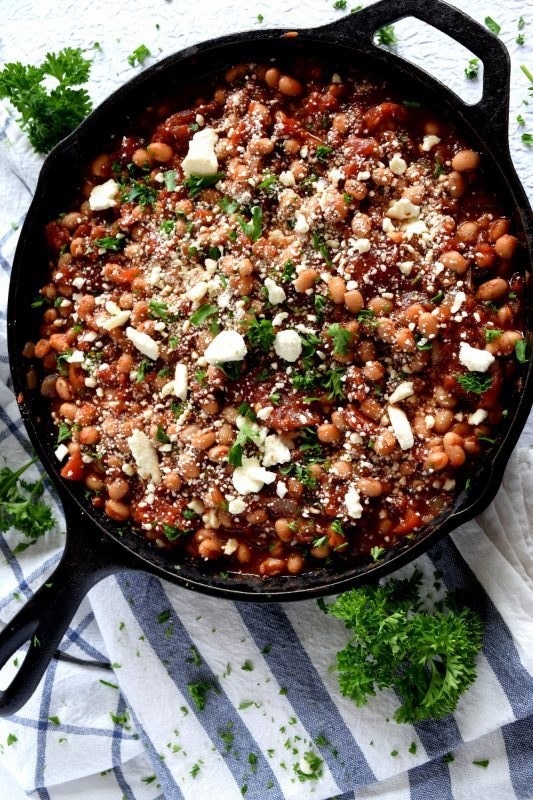 Canned whole tomatoes and white beans form the base of this hearty, rustic dinner. You can garnish it with whatever spices you have on hand like cumin, oregano, and paprika. Get the recipe.
Lord Byron's Kitchen / Via lordbyronskitchen.com
Spicy Tuna Rolls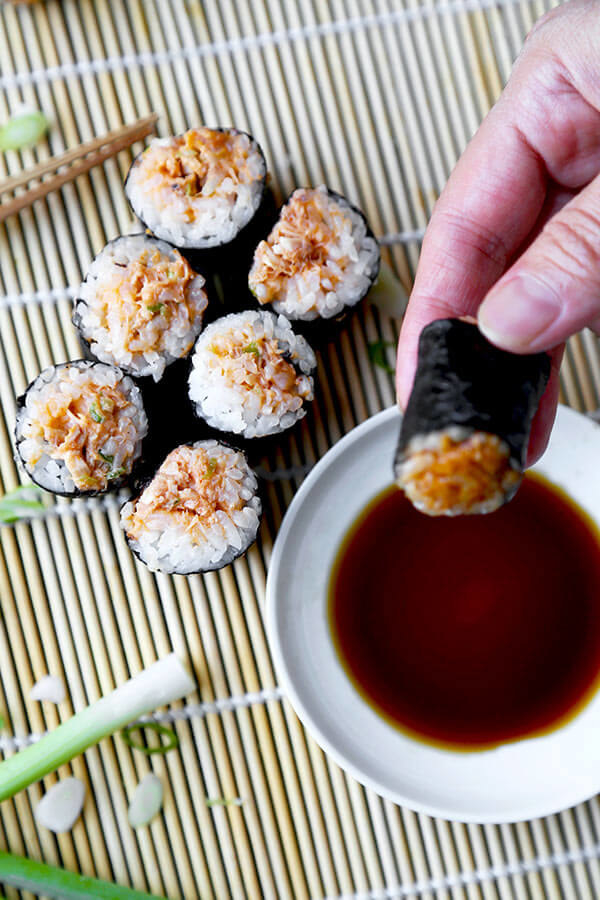 Before you reach for the takeout menus, remember the rice and canned tuna sitting in your pantry. Get the recipe.
Pickled Plum / Via pickledplum.com
Rice Bowl with Fried Egg
Never underestimate the power of a crispy fried egg. Serve it over a bed of rice, topped with whatever veggies you have on hand and a drizzle of Sriracha. Get the recipe.
Yossy Arefi via Bon Appetit / Via bonappetit.com

Visit our friends at buzzfeed.com