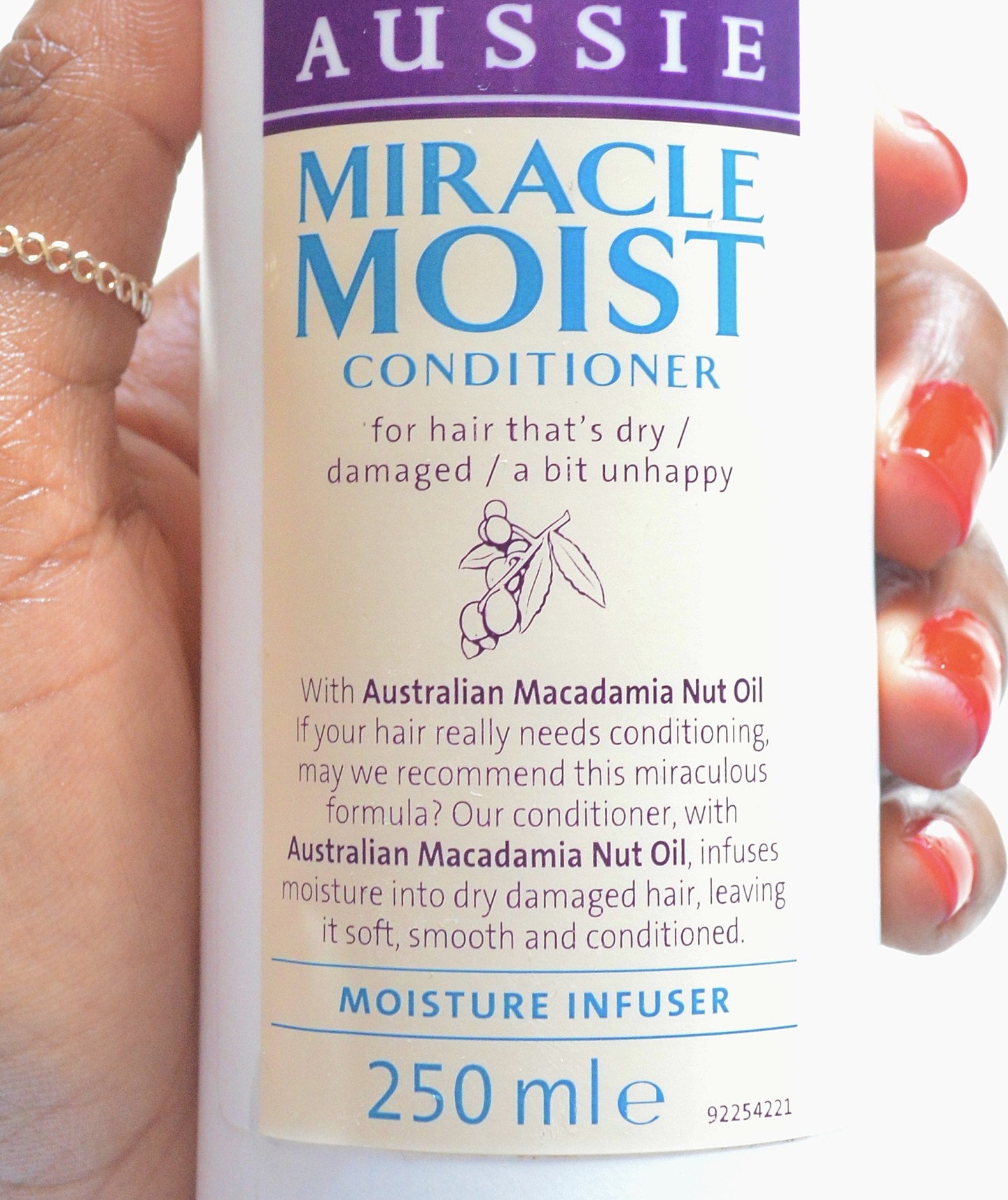 Hello ladies,
If you are familiar with my hair regimen you will know that I use either normally use either Motions Moisture Plus or Herbal Essence Hello Hydration as my moisture deep conditioners.
These are the moisture products that have worked best on my hair…..until now. I recently ran out of both and for some reason couldn't find them in the stores I went to. I decided to try a product that I have been aware of since the beginning of my hair journey but never tried out…. Aussie Miracle Moist!!!
My hair tends to feel a little dry even after I deep condition….but for the first time EVER and I really mean ever, my hair felt very hydrated and soft before I applied any leave-in conditioner.
The minute I rinsed out the conditioner I knew something was different in the best of ways.
In this post I will share more information about this product and how I use it in my regimen
What is Aussie Miracle Moist
Aussie Miracle Moist is a moisture conditioner which is designed for dry and damaged hair.
Like all good moisture products the first ingredient it contains is water/aqua. It also contains a lot of moisturising ingredients such as Cetyl Alcohol and Cetearyl Alcohol. These types of alcohols are fatty alcohols and are good for hair unlike some alcohols like Ethanol, SD Alcohol, Propyl or Isopropyl which can be drying to hair.
It does contain some silicones which some ladies prefer to avoid but my hair happens to love and by using a clarifying shampoo every few months I am able to remove potential build-up of silicones from my hair.
I can't recall how much this cost me but it was very cheap which is great because the 250ml bottle will only last me 3 washes max.
How I Used It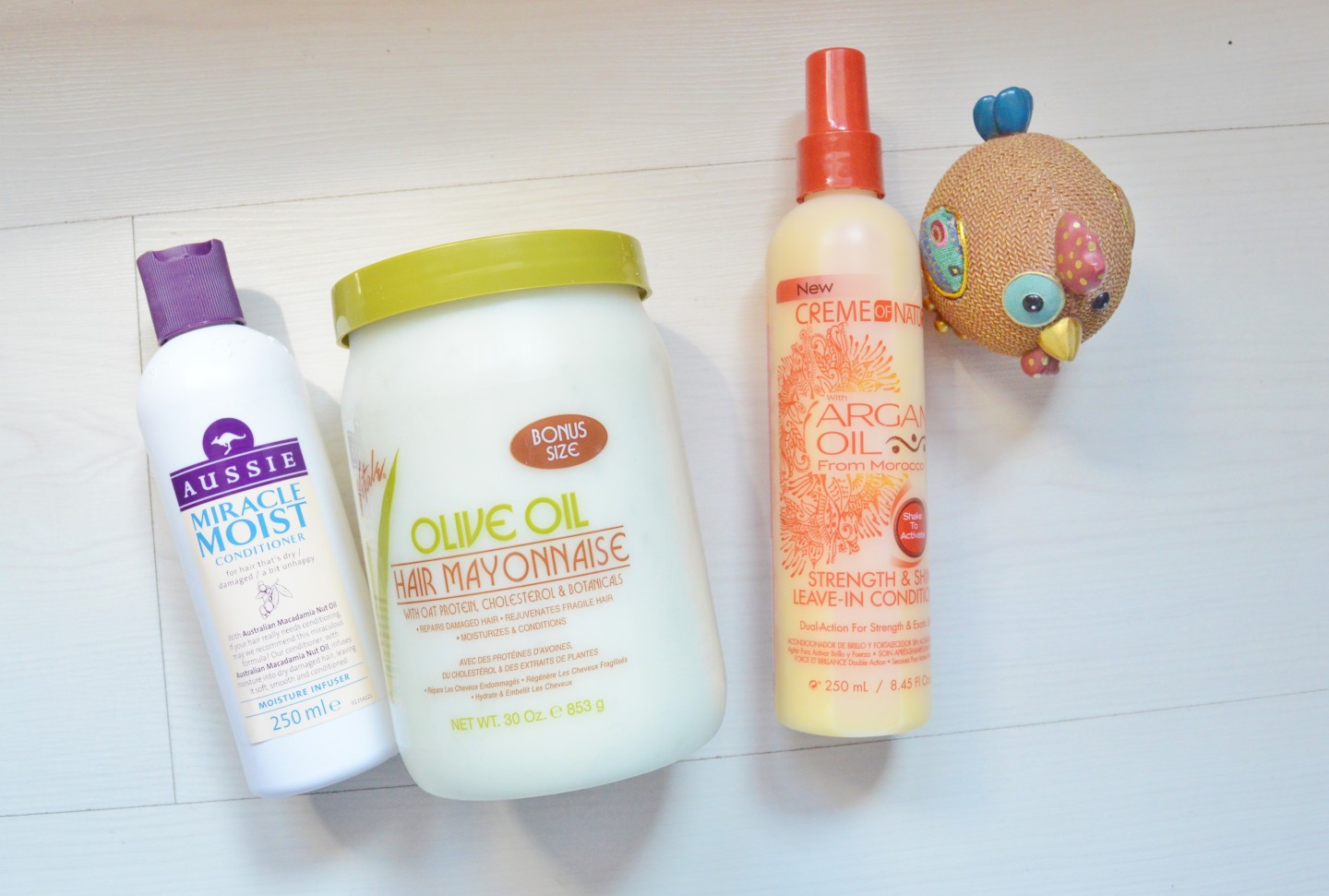 The product bottle does not give clear directions on how it should be used, it simply states that it should be used after shampooing and rinsed out.
I always deep condition my hair with a mix of protein and moisture conditioners. Over the years I have learnt that this is what works for my hair. Whenever I use moisture or protein deep conditioners alone, my hair protests by either being too hard and brittle or too soft and weak. I always need a mix of the two to keep my hair in order.
On this occasion I mixed equal amounts of the Aussie Miracle Moist conditioner with Vitale olive oil conditioner ( my go-to protein deep conditioner).
I applied it to my hair as generously as possible and covered it with a plastic steam cap. I used my heat cap for about 40 minutes and then I rinsed it out.
Like I mentioned above my hair felt amazing afterwards, it felt strong and soft and smooth. I was pretty sure it would feel great after I air dried and I wasn't disappointed. I did use my Creme of Nature leave in conditioner but my hair already felt great even before I applied the leave in conditioner.
I normally have to moisturise and seal my hair on wash day or by the next day at the latest otherwise my hair can begin to feel a little brittle. After deep conditioning with the Aussie, I didn't have to moisturise and seal for several days after my wash day. I should have but my hair just felt so good and I was really short on time but going forward I plan to stick to my regular moisturising and sealing schedule.
I don't co-wash my hair but I know that Aussie is very popular with ladies that co-wash and I can see why. It is light weight but highly moisturising so it is ideal for co-washing.
I hope you have found this post helpful. Do you use Aussie Miracle Moist or have you used it in the past? How did it make your hair feel?
I have made slight changes to my hair regimen over the last few year and so my next post will be a regimen and hair product update. I'll probably do a hair update in that post as well.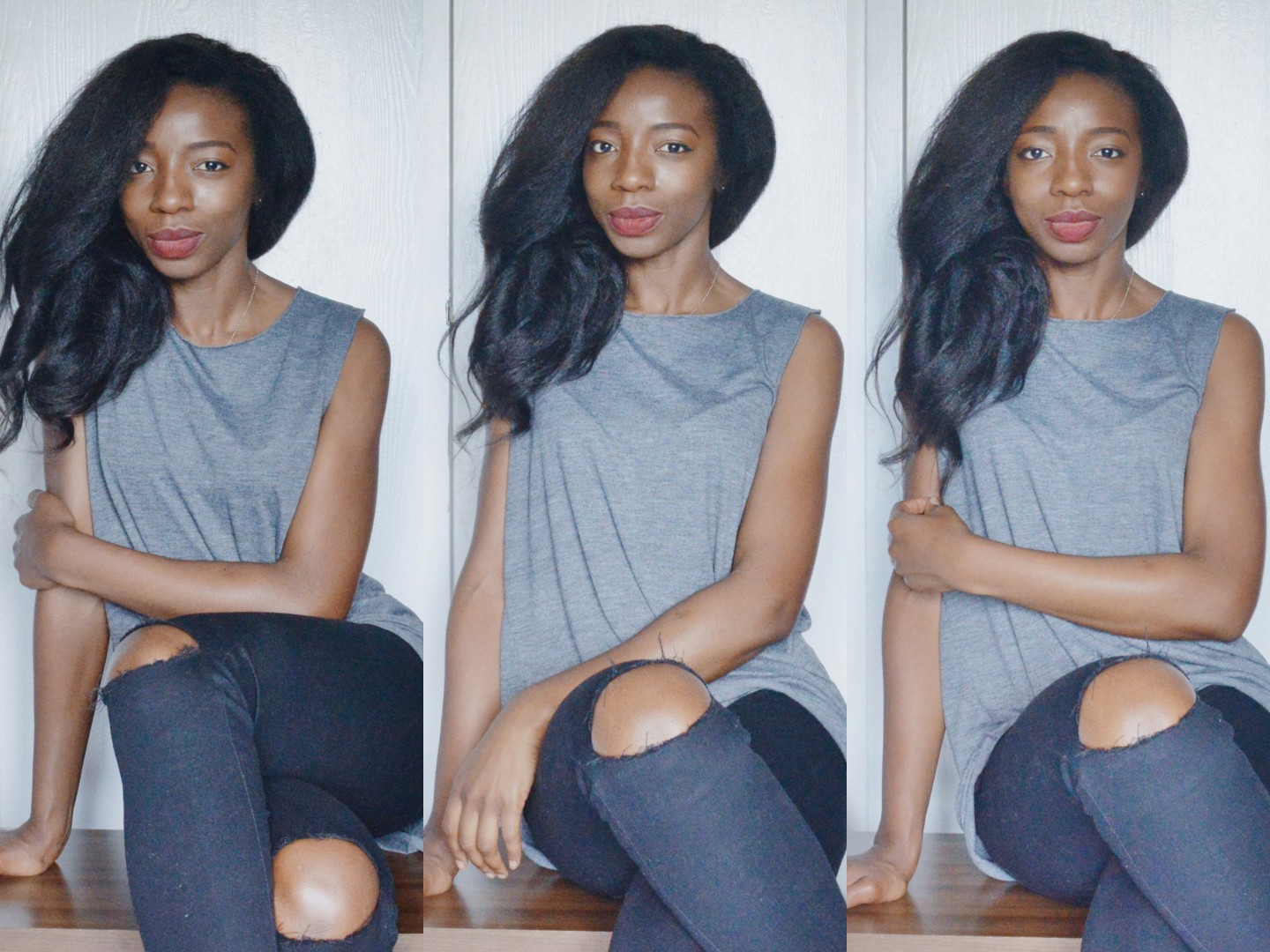 See you soon ladies, I am so glad I am back to regular blogging at last.
Happy Hair Journey
x
Lade
Learn | Change | Grow