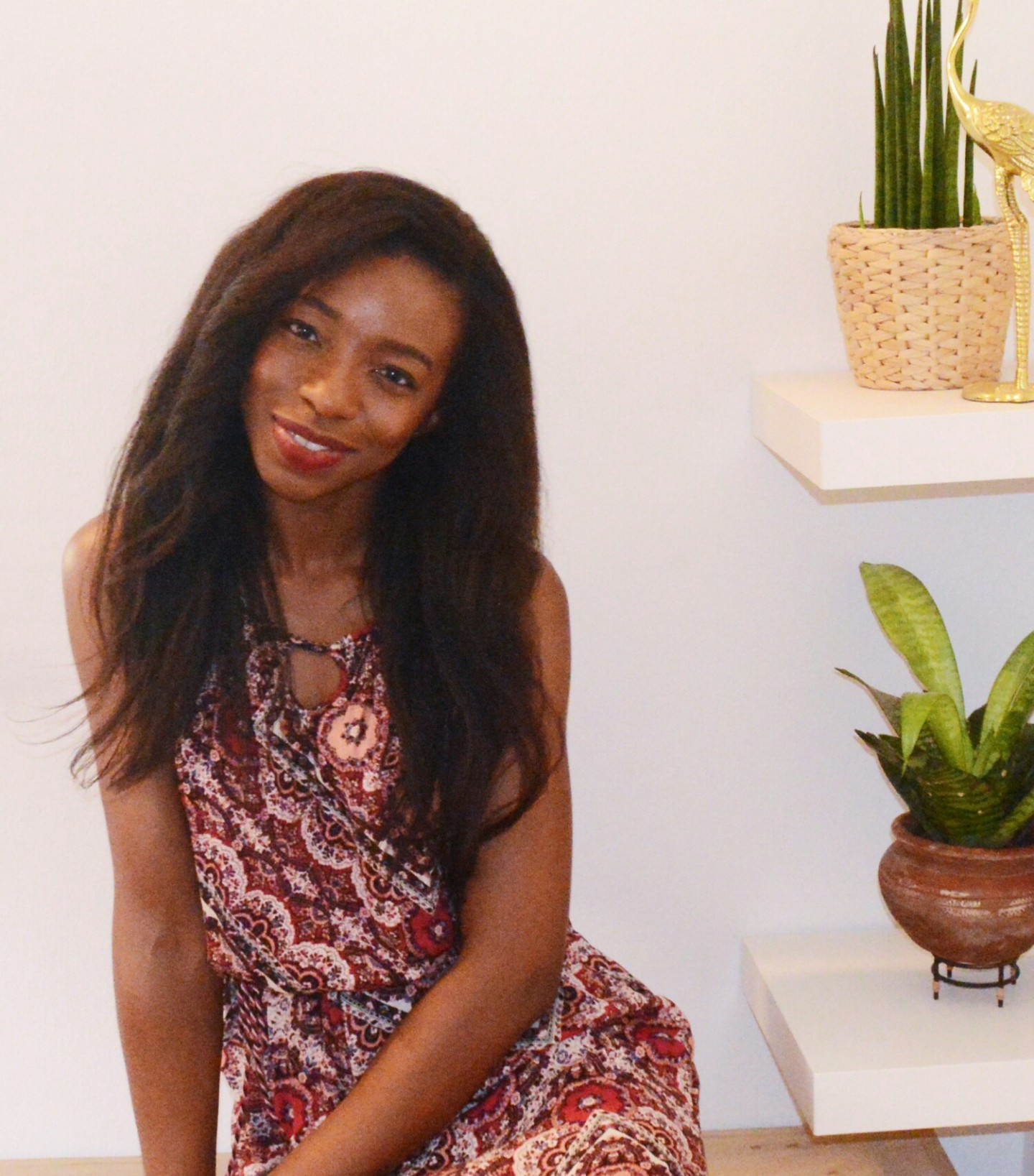 Happy new year ladies,
I am surprised I haven't written a post about this subject until now but better late than never I suppose. This year I intend on getting straight to the point in my blog posts so jumping right into it, I will be discussing the effects of winter and harmattan on our hair and steps we can put in place to reduce the risk of hair loss in cold weather.
How Harmattan and Winter Affects Our Hair?
Winter and Harmattan tends to leave our hair and skin feeling dryer and more brittle than normal. Some ladies' skin and scalp becomes very flaky as a result of the cold dry weather. In harmattan, the high levels of dust in the air makes our hair get dirty much quicker than normal.
Why Should You Care?
You should care because dry brittle hair has a very high chance of breaking. Off course your hair won't get shorter in just one day but if your hair is breaking in small amounts daily over the winter and harmattan months you may have lost a few inches by the end of the cold season.
In addition to this, hair grows best from a clean and healthy scalp rather than one clogged with dirt, dust and dead skin flakes. A clogged scalp may not be able to grow hair as fast or as healthy as it should be able to genetically.
What Should You Do
1) – Increase the frequency of your wash and deep conditioning
If wearing your hair out (ie without extensions) and you normally wash your hair every two weeks, you should consider washing and deep conditioning it once a week. This will ensure your scalp is kept clean and flake free. The contact with water and deep conditioning will also boost the moisture levels of your hair and scalp. Ensure you use a sulfate free moisturising shampoo rather than harsh shampoos that contains sulfates as these will dry out your hair even more.
2) – Be consistent with moisturising and sealing
If you sometimes skip on moisturising and sealing your hair, try to be much more consistent during the cold months. Moisturising and sealing regularly will keep your hair hydrated and give it the elasticity it needs to fight breakage.
Some ladies find that they need to moisturise and seal their hair twice a day during winter/harmattan. You may also need to review the products you normally use to be sure that they are still effective. Some ladies switch to using heavier/thicker moisturisers and oils/butters during this season.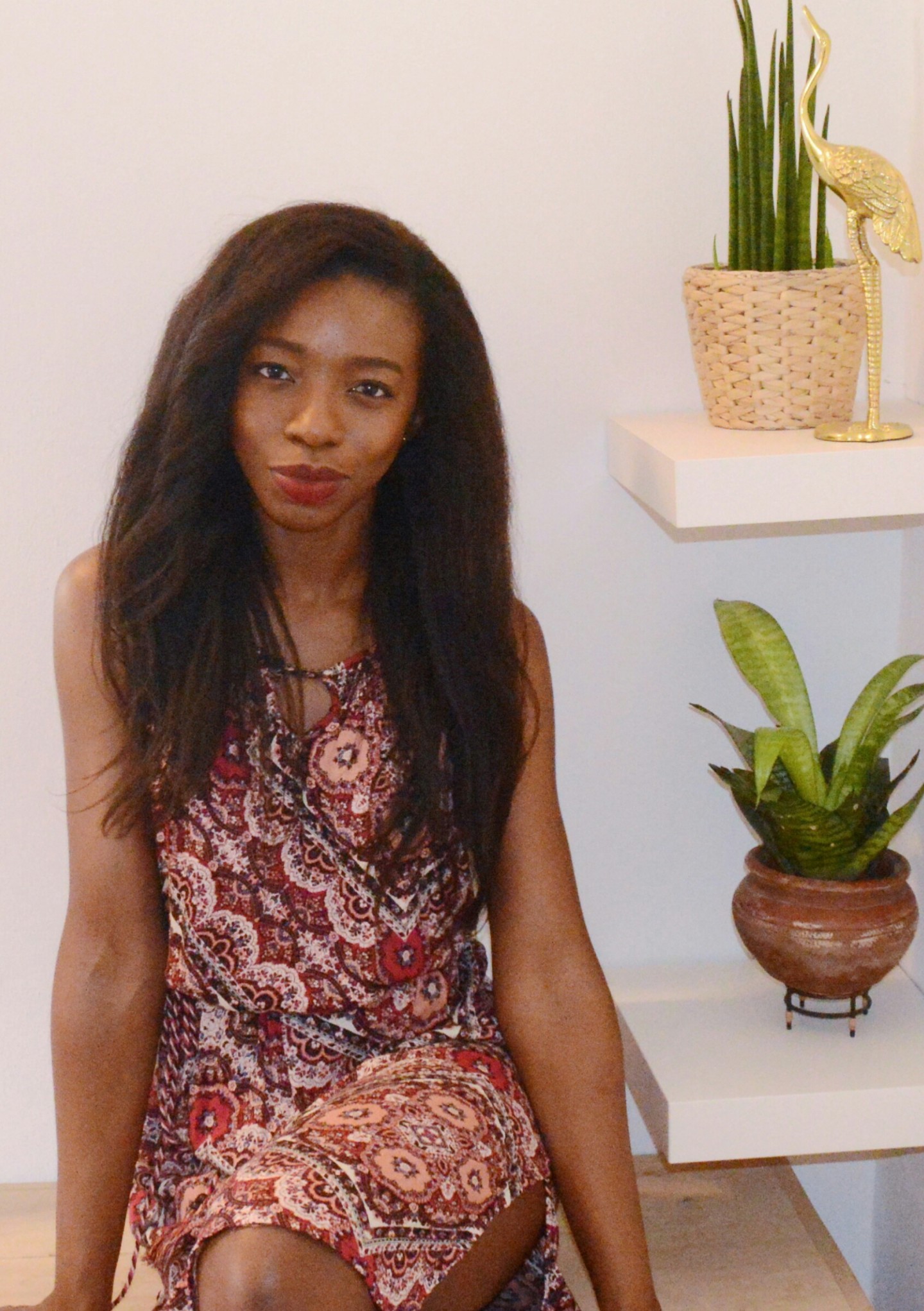 3) – Long term protective styling (wigs, braids and crotchet braids, weaves)
For ladies who may not have the time or simply do not want to wash and moisturise their hair more often, another option is to wear long term protective styles for some of the cold months. Long term protective styles usually involve using extensions to create a style that can be worn for 3 to 8 weeks depending on the style. Putting your hair into a long term protective styles will reduce the amount of time you spend on your hair daily however please note that long term protective styling can very easily lead to severe hair loss if correct procedures are not followed before installing, whilst wearing and when taking out such styles. To learn more about wearing long term protective styles safely click here and read the relevant posts.
Please also note that if your hairline and hair is very damaged and/or breaking, you should stay away from long term protective styling.
If you cannot wear a long term protective style for various reasons such as religious beliefs, you're still in school and are not allowed to wear such styles, cash constraints (most of us have been here at some point, lets keep it real in 2018 😊) or if your hair is too weak or damaged to wear such styles, wear your own hair in short term protective styles that hide the ends of your hair and prevent them from drying out too much. If you love wearing hats and head scarves, wear them to the max (safely) in these months.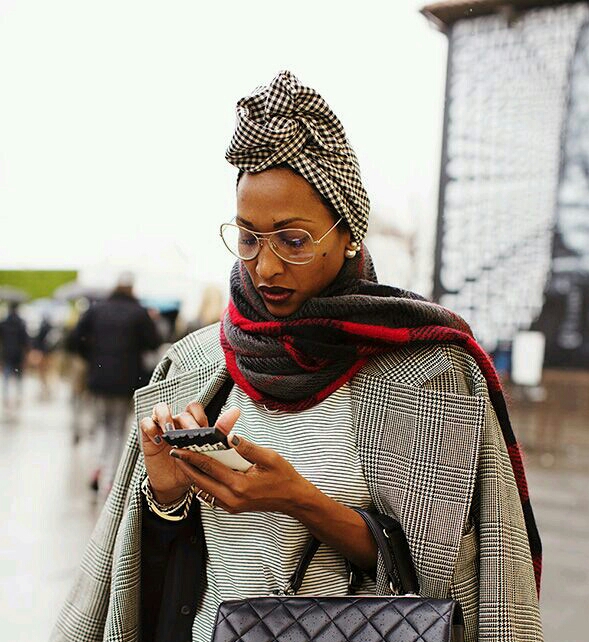 * Image source- Pinterest
If you are a regular on Hairducation you'll know that I am a huge fan of wigs like the u-part I have on in the pictures in this post. I wear them all year round and that is how I get through the winter/harmattan months. I am way too lazy with my hair to fuss with the way I would need to if I wore it out in cold weather. I make my life easier by simply putting it away in a style that I know my hair and hairline can tolerate….and in my case, that is wigs but I make sure I follow good hair care practices whilst wearing them. How do you care for your hair in winter/harmattan? Which of the options do you think you'll adopt going forward?
In my next post I will share the first of many new additions and upgrades to Hairducation this year. Let's just say we will be looking at hair in much more up close and personal way, some might find it a little bit too up close even but we will all learn soooo much from it. It'll make much more sense when you read the post so come back soon.
X
Lade
Learn | Change | Grow