You can have the fairytale. But it ain't cheap.
You have a lot of location options at the parks. Like, a lot.
From Cinderella's Castle at Disney's Magic Kingdom (for a $25,000 minimum, not including food and reception costs, whoa!) to Small World Mall at Disneyland, you can choose from your favorite Disney park and resort locations and probably make it happen.
reina.samantha / Via instagram.com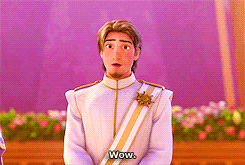 A lot more people have had Disney weddings than you thought.
Disney has had over 50,000 Fairytale Weddings since 1991 (including those on the Disney Cruise Line and at the Aulani resort), and now averages about 11 ceremonies per day.
You can have a Disney wedding on a budget. Sort of.
Prices for a Disney wedding range from $3,000 for a small wedding (I'm talking 4 guests small!) to infinity and beyond for a large event with all the trimmings…which is probably why there's a "No, I'm just dreaming" budget level on the website, ha!
McLain/Buzzfeed
And yes, you can totally ride in Cinderella's coach. But it'll cost ya.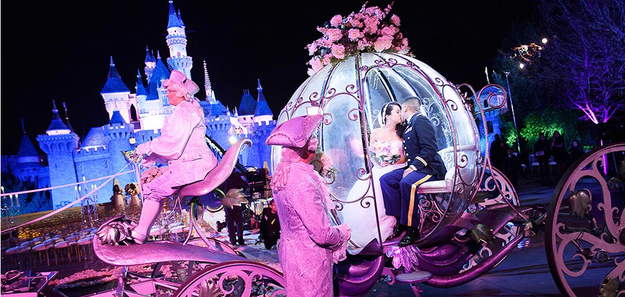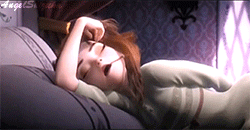 You can add this feature onto your wedding package for an additional $3,200, eek!
Freeform
Your wedding might be early in the morning or on a weekday.
Escape Collection ceremonies, for example, are scheduled Mon-Thurs before 2 p.m. only. And if you want to get married in front Sleeping Beauty's Castle, you'll have a start time of 9:30 a.m. sharp, so rise and shine, eh?
Disney
You can have as many (or as few!) Disney details as you want.
Whether you don't want a Mickey or Minnie anywhere in sight, or you want the iconic couple to share your first dance, you can have it how you want it.
meganamandawettach / Via instagram.com
You can order super-cute escort cards that look like "Fastpasses."
missmichelle55 / Via instagram.com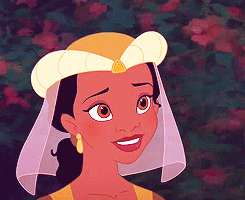 But no, Mickey cannot officiate.
Characters cannot attend Disney wedding ceremonies. But you can still book Mickey to do the Cupid Shuffle with your guests at your reception (it'll cost you about $1,300 for 30 minutes, tho).
Disney
Disney provides all food and beverage for your reception, including your cake.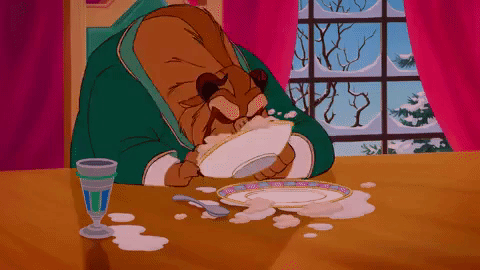 This is a hard and fast Disney Weddings rule – so, if you had your heart set on your grandmother making her famous lasagna for the occasion, well, sorry Nonna.
Disney
And your cake might just be the star of your day, TBH.
So, you aren't allowed to bring an outside cake. But the good news is Disney's pastry chefs can create a true masterpiece that goes with the theme of your wedding.
mindyjoym / Via instagram.com
You don't need to provide park tickets for your guests to attend your ceremony.
Most of the in-park weddings are held before or after park hours, so guests will be there for the wedding only, not to turn up on Space Mountain.
aaaliceee0105 / Via instagram.com
You can add on a castle photo shoot the next day.
Couples that do not get married inside the actual park have the option to take wedding portraits in front of the castle for an additional fee, but it has to be before the park opens.
amberlouisemt / Via instagram.com
Disney can hire actors dressed as tourists to "crash" your wedding and entertain your guests.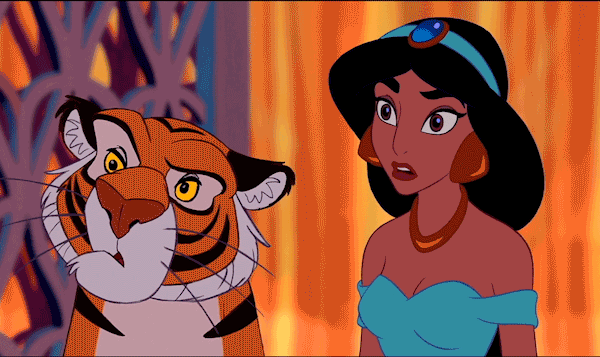 Cool…or annoying? I dunno, I'm on the fence.
Disney
You can have fireworks. I repeat, you can have fireworks!
Yup, for an additional fee (duh!), Disney Parks can arrange a special fireworks presentation for you and your guests.
bittner / Via instagram.com
And if you still haven't satisfied your Disney craving after all that, you can add on a Disney honeymoon.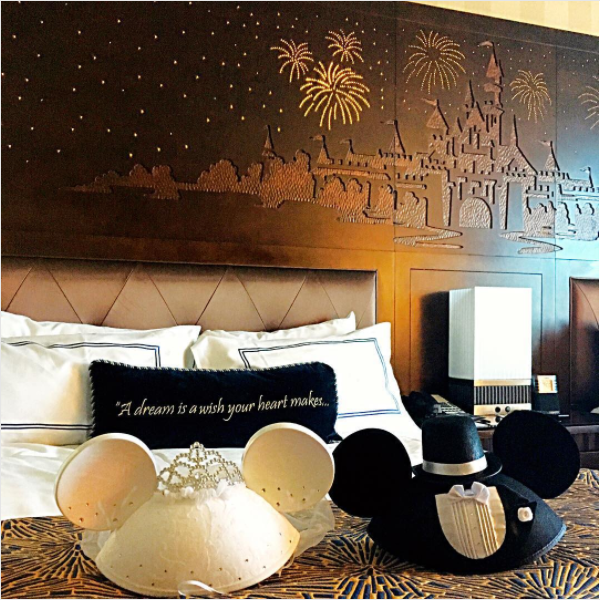 Disney wedding coordinators can help you plan a honeymoon at their parks and resorts, too. But after what you spent on your Fairytale Wedding, I'm guessing we're looking at a Dairy Queen honeymoon, amirite?
simplydisney55 / Via instagram.com

Visit our friends at buzzfeed.com