How toast is prepared around world
If you've gone out for brunch in the last half-decade, you'd think avocado was the only legally allowed toast topping. But people all over the world belong to toast-making traditions that have been passed down from generation to generation of lazy cooks, many of whom created recipes that could pass just as much for dessert as for breakfast. From sugary spreads to savory schmears, let these seven intriguing toast preparations be the inspiration behind your next breakfast or midnight snack.
1. Hagelslag — Netherlands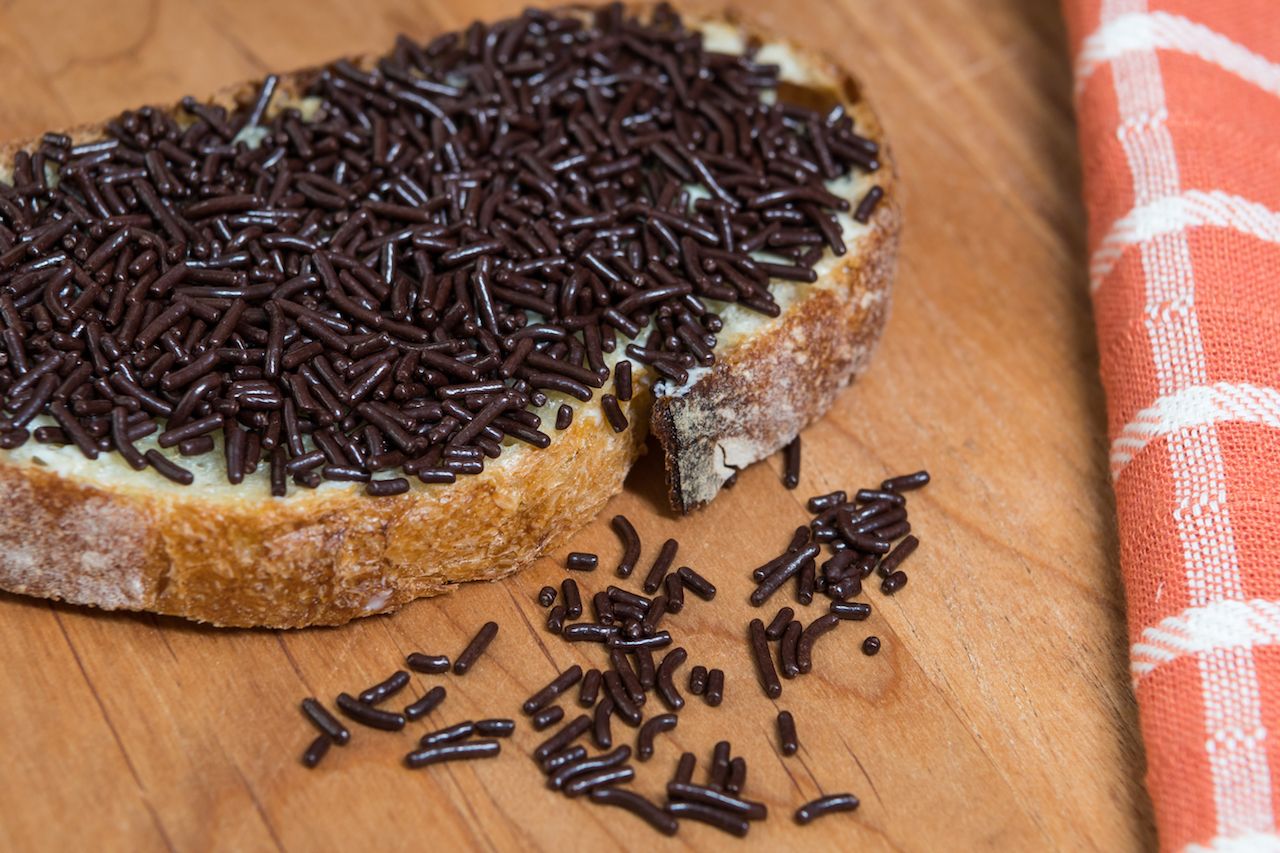 Photo: Kelly vanDellen/Shutterstock
Sprinkles for breakfast? Nothing bizarre about that in Dutch households. Smothering toast with chocolate, rainbow, or anise-flavored sprinkles is the breakfast of champions in the Netherlands. Yes, even for adults. The recipe is simple: Butter a piece of toast and coat it with candy like a kid in charge of decorating their birthday cake. Seriously, don't hold back. Hagelslag translates to "hailstorm" in English, so that's your cue to go for a generous layer.
2. Skagenröra — Sweden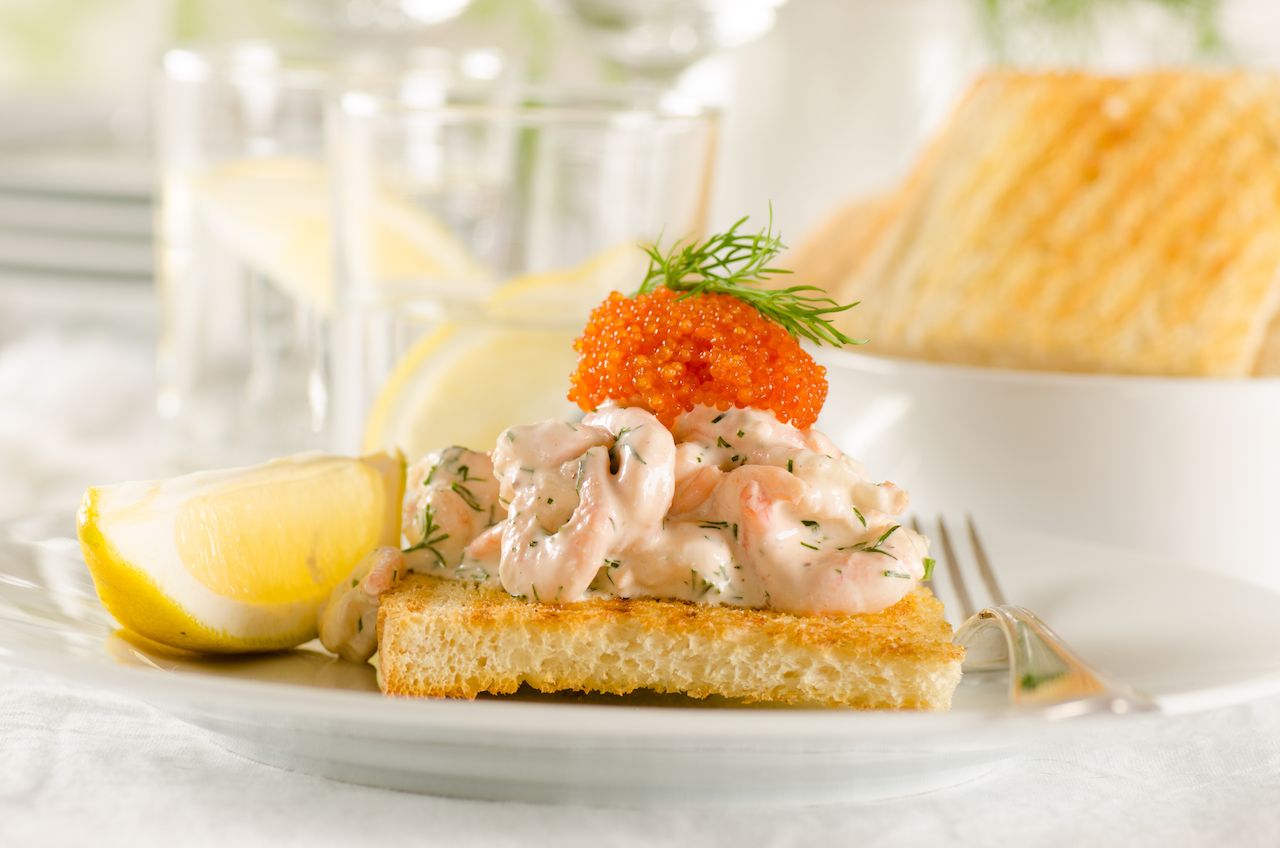 Photo: eugena-klykova/Shutterstock
Toast Skagen is a traditional Swedish dish made with a spread called skagenröra, a mixture of peeled prawns tossed in mayonnaise, a crème fraîche-like dairy product called gräddfil, whitefish roe, and add-ins ranging from horseradish to brandy. Spread thick onto crispy sauteed bread and garnished with dill, skagenröra is a popular snack and starter. Swedish restaurateur Tore Wretman invented Toast Skagen, although its namesake is actually the northernmost town in Denmark.
3. Vegemite — Australia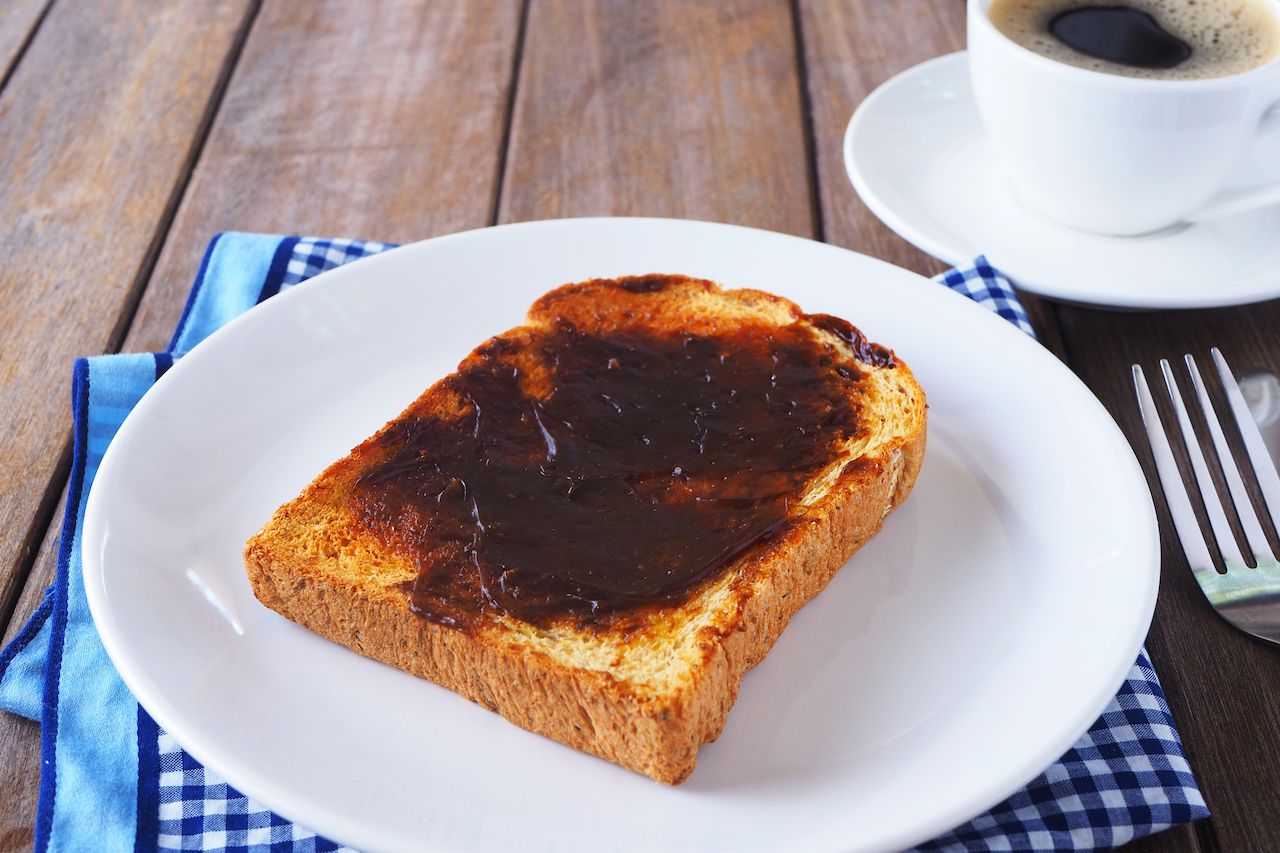 Photo: PageSeven/Shutterstock
Vegemite is notorious for being an acquired taste enjoyed almost exclusively by Australians (though Brits have their own version called Marmite). You'd be hard pressed to find a pantry Down Under that isn't stocked with the concentrated yeast extract, which turns an ordinary piece of toast into something salty, savory, and scrumptious. Pro tip for people not used to the taste: Use a much thinner layer than you would with, say, peanut butter or Nutella.
4. Kaya jam — Singapore and Malaysia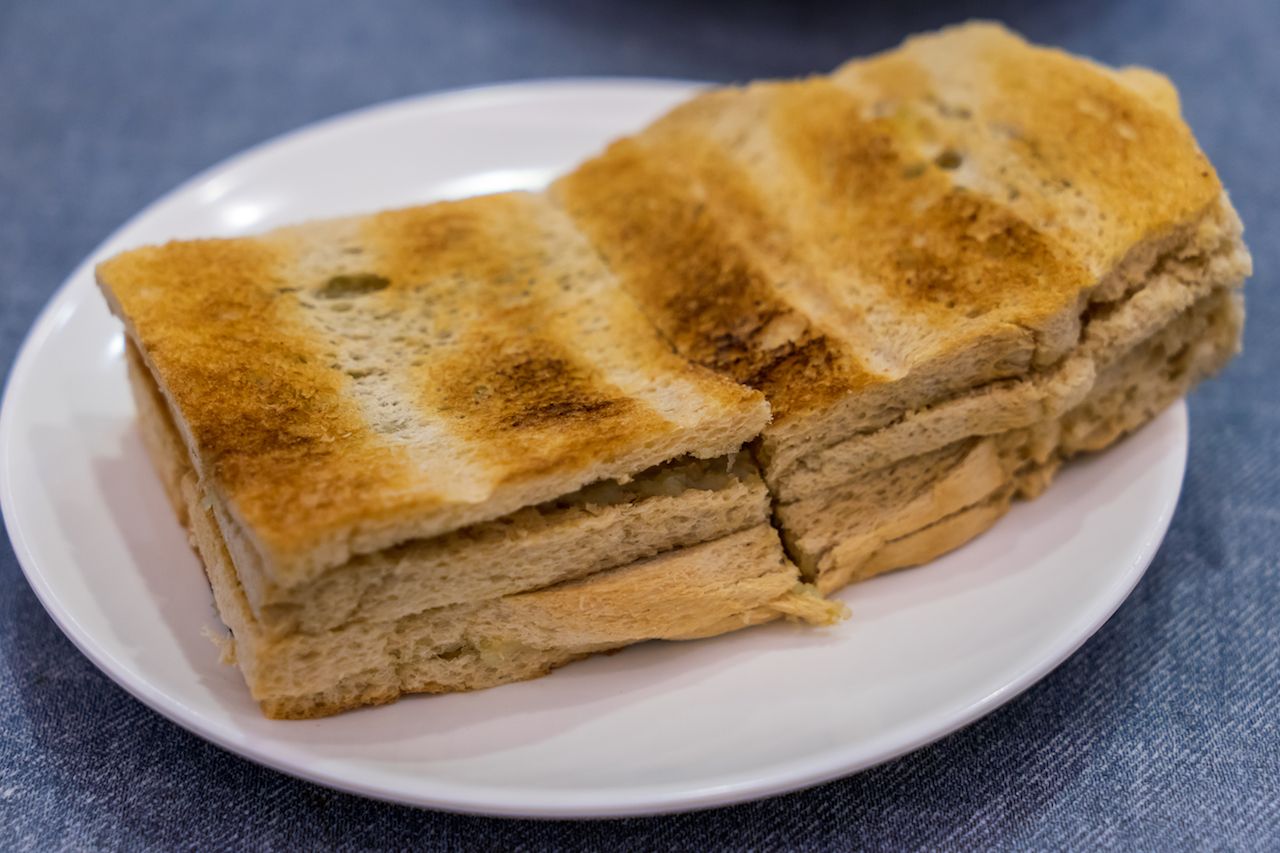 Photo: Nawadoln/Shutterstock
Kaya is the topping of choice for Singaporeans and Malaysians. The coconut egg jam is flavored with pandan, an equal parts sweet and nutty herb used in South Asian cooking much like vanilla is used elsewhere. Kaya toast is often paired with soft-boiled eggs seasoned with soy sauce and white pepper. Odd as the combo sounds, it's customary to dip the toast in the runny yolk as you go, satisfying that sweet-savory spot that inspired trendy breakfast foods like the almighty bacon doughnut.
5. Dulce de leche — Argentina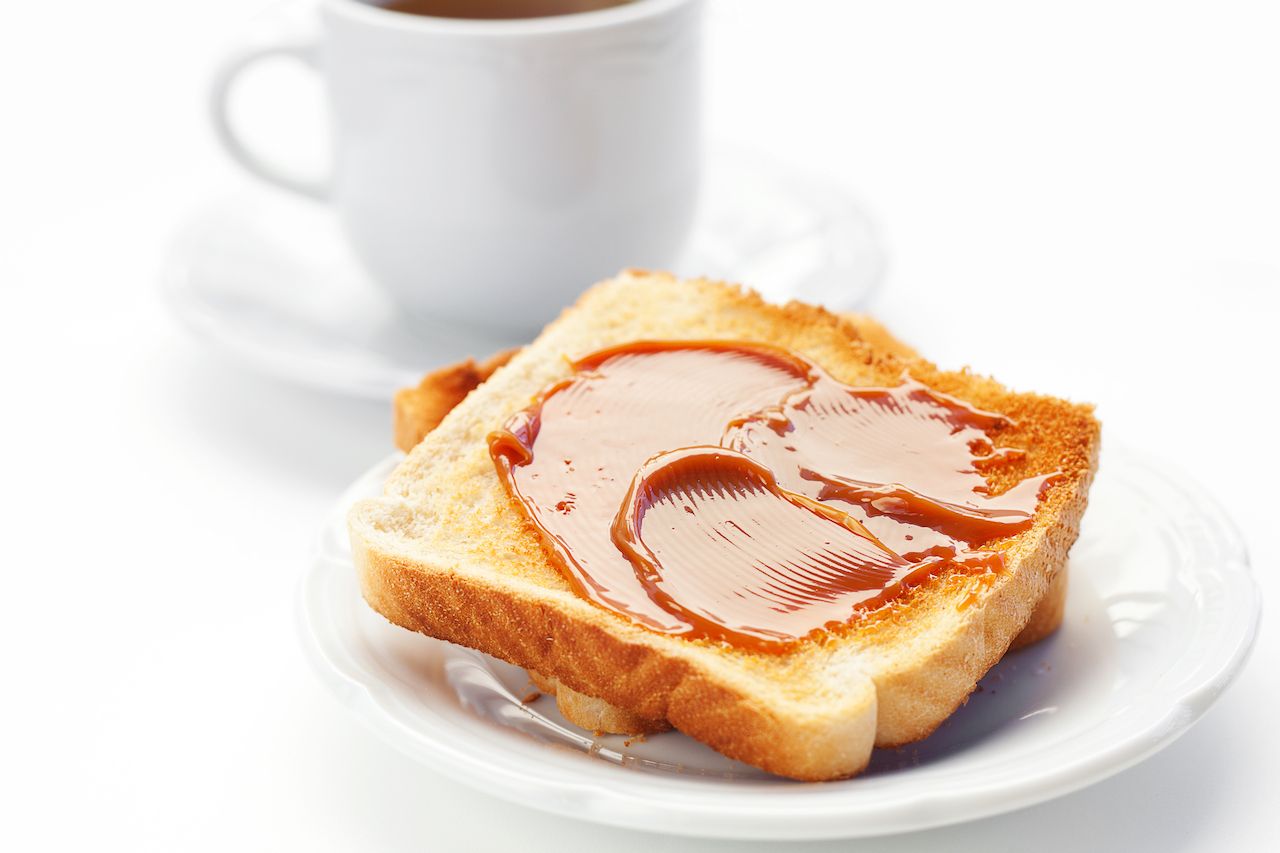 Photo: Evgeniya Uvarova/Shutterstock
You may be familiar with dulce de leche, a sweet caramel-like treat made by heating sweetened condensed milk. It's put on everything from ice cream to churros. In Argentina, it's not just for dessert, though, and is spread directly on toast. Equally popular is to roll the decadent spread inside thin, crepe-like pancakes. It's guaranteed to give you a sugar rush to rival any coffee buzz first thing in the morning.
6. Baked beans — England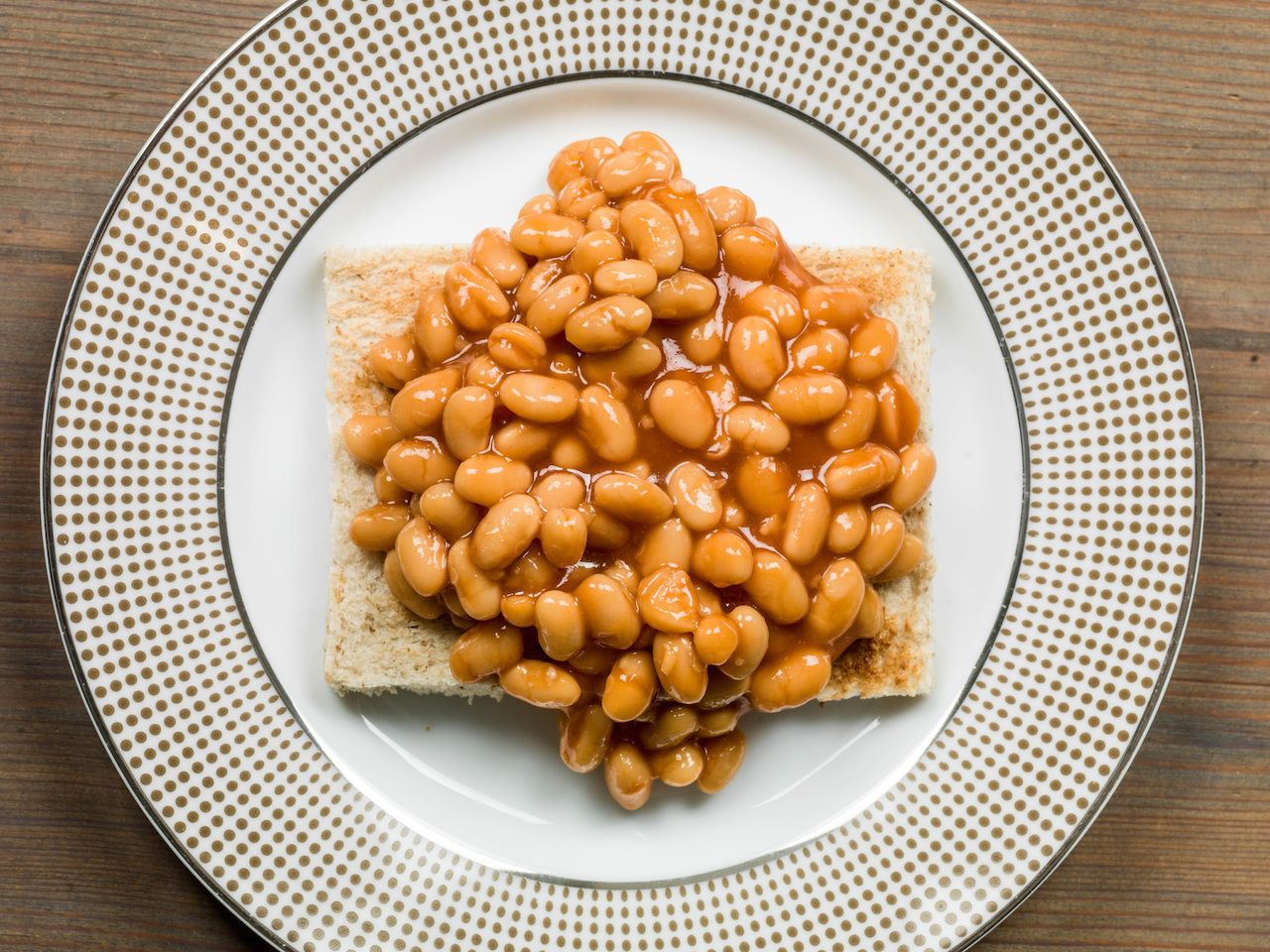 Photo: Richard M Lee/Shutterstock
According to the Brits, beans are just about the best thing you can put on toast aside from jam. Not just any beans, however. Canned baked beans are the way to go, specifically Heinz beans in tomato sauce. They come in a blue tin and aren't sweet and syrupy like a lot of American baked beans. White bread is the preferred base for this simple dish. There's nothing fancy about it — though you can grate some cheddar on top if you're feeling festive.
7. Speculoos — Belgium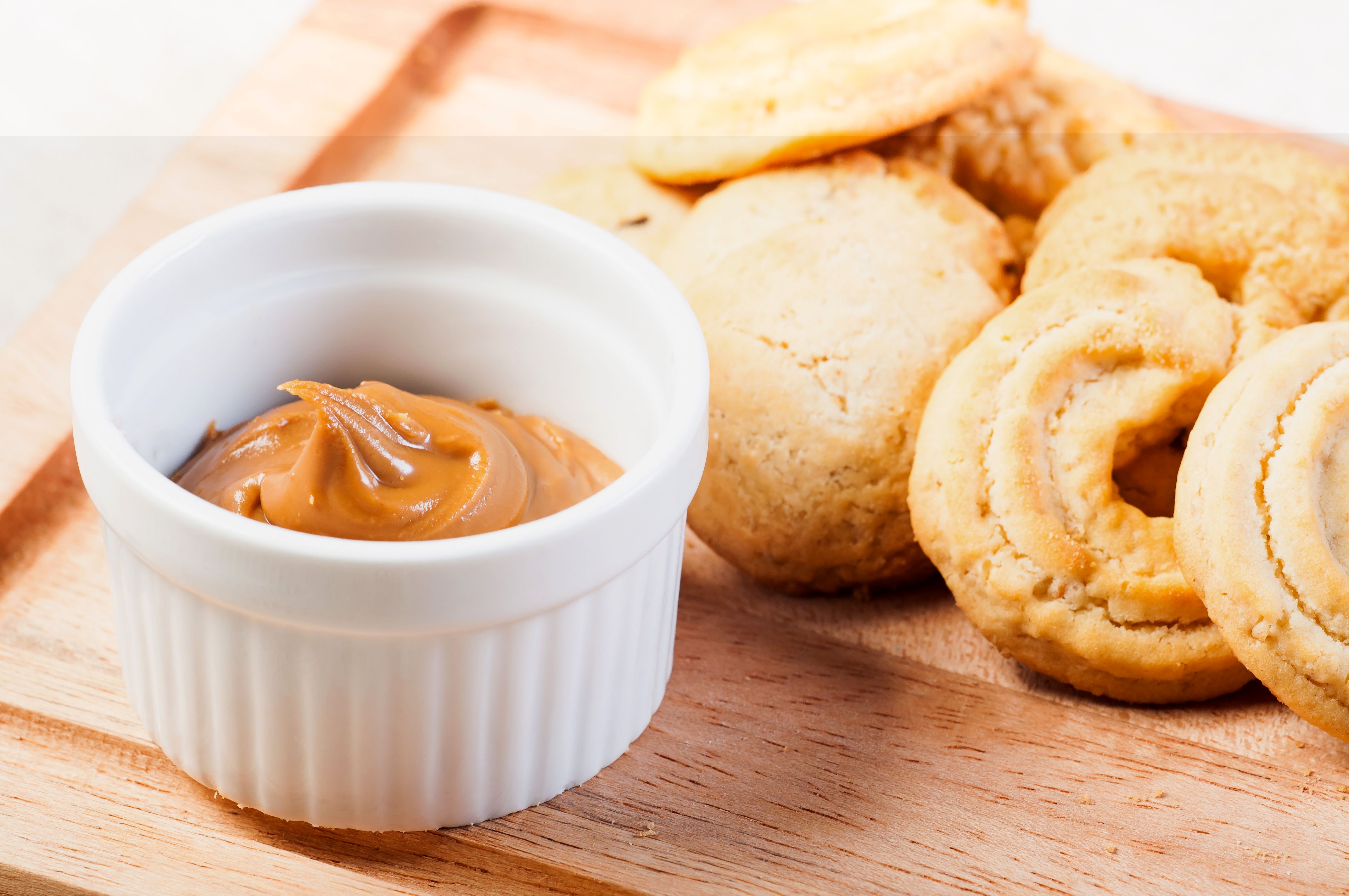 Photo: richardernestyap/Shutterstock
Speculoos adds another tally for sugary toast toppings. The Belgian dish is hot, buttered, and loaded with sucrose, which shouldn't be a surprise coming from the same country that goes so crazy with its waffles that they're strictly classified as dessert. Speculoos is a cookie butter made from spiced shortbread biscuits. It looks like a nut butter but tastes like a liquified gingerbread. It's particularly popular in winter and during the holidays, but Belgians have been known to load up on the sweet spread year round.

Visit our friends at matadornetwork.com